Tasting Notes
ABV
59.2%
Region
Islay
Bottling
Scotch Universe
Cask type

American Bourbon Barrel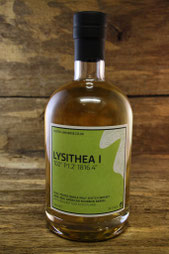 Nose
The nose starts off with peat smoke and subtle seaweed. This is followed by a delicate malty sweetness and fruity notes of lemon and quince. Slightly grassy with a hint of medicinal flavours and tender wood smoke.
Palate
Bold and intense start on the palate. Sweet at first with malted barley, vanilla, honey and cereals. This is followed by peat smoke and a pleasantly warming spiciness of oak, pepper, cloves and caramelised ginger. Becomes dry with a bold peppery note towards the finish.
Finish
The finish shows medium length with warm and dry notes of oak, cloves, barley sugar, hints of pepper and subtle wood smoke.
With Water
Water brings in more freshness on the nose emphasizing the sweetness of vanilla and malted barley. Still slightly fruity with a tamed smoky peatiness. Still intense and sweet on the palate with a significantly vibrant spiciness of prickling oak, black pepper, anise and cloves, balanced with lingering vanilla. The finish is medium long, warm and dry with prickling oak and a tamed sweetness on the tail.
Comments
A delicate, elegant and very aromatic Islay single malt. Not overblown peat wise, just very well balanced and lovely sweet. Nicely complex with an already well-integrated alcohol. Vibrant and full of character, best to enjoy neat. Certainly one for the hip flask for a seaside walk.

I thank Michel Reick from Scotch Universe for the sample and the photograph!