Tasting Notes
ABV
57.3%
Region
Islay
Bottling
Scotch Universe
Cask type

American Bourbon Hogshead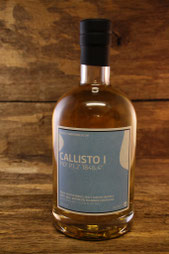 Nose
The nose starts off with peat and burnt rubber notes. Quite intense. Behind that, a lovely mix of malted barley sweetness and fruity flavours arrives, mainly citric fruits and yellow pears. Hints of anise with a meaty note of slightly smoked bacon in the back. Bold, rich and very attractive!
Palate
Bold and intense on the palate, too. Dry coal and tar, lovely interwoven with sweet vanilla, malted barley, honey and cereals. This is immediately followed by a significantly warming spiciness of oak, black pepper, anise. Becomes very dry with a bold peaty note towards the finish.
Finish
The finish is very long, warm and dry with peat, black pepper, spiced oak, and cloves. Cold smoke, mixed with coal tar and a hint of honey and barley sugar on the tail.
With Water
Water brings in more freshness on the nose and slightly tames the peaty and coal-like flavours. The spiciness is increased with oak, pepper and cloves while a slightly floral note appears. Still bold and intense on the palate with a warming spiciness of oak, pepper, and cloves. Quite prickling on the tongue, supported by a lovely malty sweetness, vanilla and crisp peat. The finish is long, lingering sweet with honey, barley sugar and vanilla. Becomes dry on the tail with spiced oak.
Comments
This is a bold, rich, and intense dram. Unmistakably and 100% Islay! Fresh, peaty, peppery, lively. A muscular experience with a lovely balance of sweetness. A beautiful uncompromising Islay single malt. A bit burning on the tongue, but more enjoyable when neat - at least for me. One for the hip flask for a seaside walk on Islay!

I thank Michel Reick from Scotch Universe for the sample and the photograph!