Tasting Notes
ABV
52.2%
Region
Highlands
Bottling
Distillery
Cask type

Burgundy Wine Cask (#15, 281 btl.)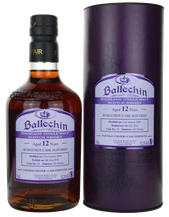 Nose
Fruity with sour fruits, wine aroma and cereals, nicely interwoven with wet wood smoke. Delicate notes of smoked ham arrive garnished with a mix of sweet and sour red berries. There's subtle sultanas with a tender peppery note and a whiff of marzipan in the back.
Palate
Bold and intense on the palate. Wine gums mixed with coal dust, a light cereal note and a very warming spiciness of pepper and subtle oak. Dark cherries and plum jam, accompanied by smoked ham and a hint of peat. Noticeable dry with adstringent oak towards the finish.
Finish
The finish is long, warm and creamy with wine gums and slightly bitter grape peel. Drying smoke on the tail with noticeable adstringent oaky tones.
With Water
There's significantly more smoke coming through with a few drops of water. Red berries and cherries dominate, pushing the smoky and peaty flavours in the background. Less sweet, less fruitiness and subtle warming but very dry on the palate. Adstringent oak and dry smoke dominate. The finish is medium long, warm, subtle sweet and very, very dry.
Comments
A reliable Highlander displaying a good and delicate array of flavours. The smoke is beautifully balanced with the sweet and fruity aroma of the Burgundy cask. The nose is gorgeous. But maybe the wine cask has imparted too much intensity as the adstringency of the oak is disruptive to my palate. Nonetheless, a bold and chewy single malt for after dinner. With water, however, this dram becomes dry as a bone!