Tasting Notes
ABV
55.0%
Region
Highlands
Bottling
whic (Whiskycircle)

Cask type

Ex-Bourbon Cask, Madeira Hogshead Finish for more than 8 Months (#8102349/2006, 400 btl.)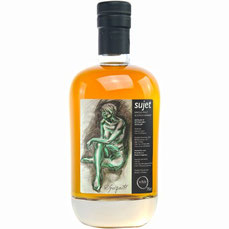 Nose
Exotic fruits on the nose with pineapples, mango and apricots, nicely mixed with apples and vanilla. Toffee, hints of floral notes and ginger spice in the background. The alcohol is noticeably present but not pungent.
Palate
Sweet and creamy on the palate with fruits, bright green grapes, malted barley and vanilla. This is immediately followed by a bold and warming spiciness of pepper, ginger and tender oak. Lingering notes of nougat and mocha towards the finish.
Finish
The finish is medium-long, creamy sweet and warming with pepper and spiced oak. Slightly bitter grape peel and dark chocolate on the tail.
With water
Fresher on the nose when a few drops of water are added. Plenty of vanilla and more floral notes are coming through, while the fruitiness and the alcoholic bite are both tamed. Sweet and creamy on the palate with delicate yellow fruits. Slightly warming with prickling oak and tamed spices. The finish shows medium length with creamy and fruity notes, followed by dry dark chocolate, espresso and increased oak spice.
Comments
This Highland malt is very delicate, quite intense and impressive. Shows some similarity to the Fettercairn bottling (Sujet I), with the delicate exotic fruitiness being more present. The oaky spiciness is well balanced with the lovely sweetness and fruitiness of the madeira cask. Water shifts the balance towards spicy flavours. A well crafted single malt at a very reasonable price.
I thank Arne Wesche from whic (Whiskycircle) for the sample and the photograph!